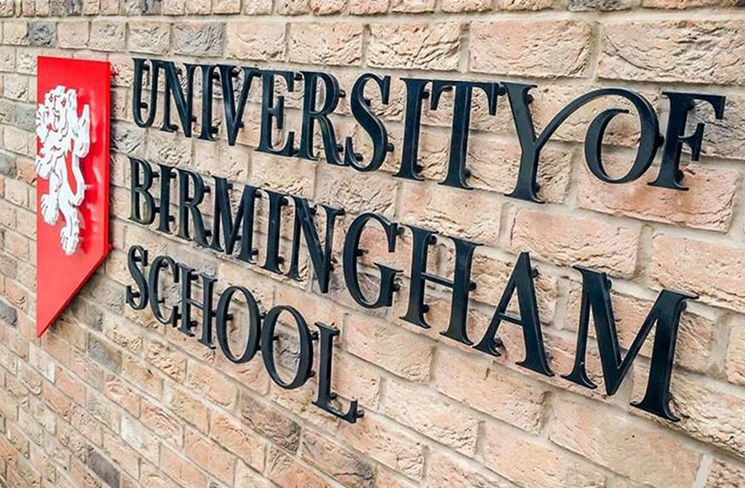 Back in 2015 Sign Specialists submitted a tender for the provision of signage to the soon to be refurbished University of Birmingham via the main contractor Willmott Dixon and were awarded based on our competitive costs.
We then set about consulting with the main contractor and client to determine exact specification and how we would achieve the final signage products.
As part of their phasing plan, signage production began in the summer of 2016 and we followed other sub-contracting trades as they completed their works and made the areas for signage ready for our install. It was a relatively complex process with the assigned Sign Specialist project manager having to liaise constantly between the main contractor and various trades to ensure that our works dovetailed and we completed works for each phase on time.
It also necessitated a continual need to capture accurate information via surveys to ensure all graphics and signage were manufactured to fit those areas and fulfil branding requirements.
Signage types were eclectic and wide ranging – examples include window vinyls, wall mounted tray signs, double sided totem mounted to walls, individual 10mm aluminium letters on locators, car parking signs and internal departmental way finding.
The works were completed in the autumn of 2016 and the vibrant red of the signage helps create a clear and distinct identity for the university. Since then Sign Specialists have returned to supply further signage and graphics as necessary.