Santander
Milton Keynes Pride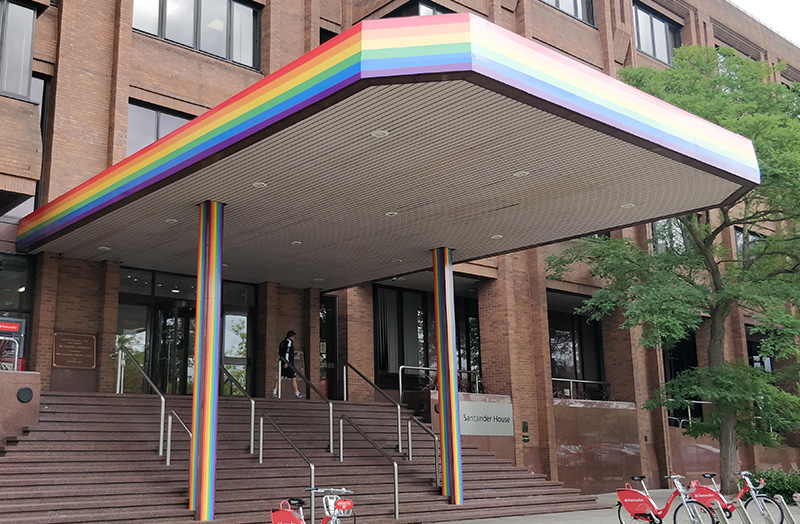 Sign Specialists have always been advocates for individual rights when it comes to self-expression and supportive of the LGBT community in general.
When Santander head office approached us as one of their main signage suppliers to support their involvement in the local Milton Keynes Pride of 2019 to be held in the September, we were keen to get involved.
Their intent was to demonstrate their own support of the LGBT community and SSL were tasked with developing a rainbow colour scheme for their main building signage, the entrance canopy and secondary entrance.
The main high-level sign had applied to the face of each letter and logo a digitally printed vinyl which could be applied easily and removed quickly. The same principle was used for the main entrance canopy as well as the columns supporting the canopy roof.
The end results speak for themselves and helped to provide Santander with real impact for the Pride Parade. The client themselves were delighted too!