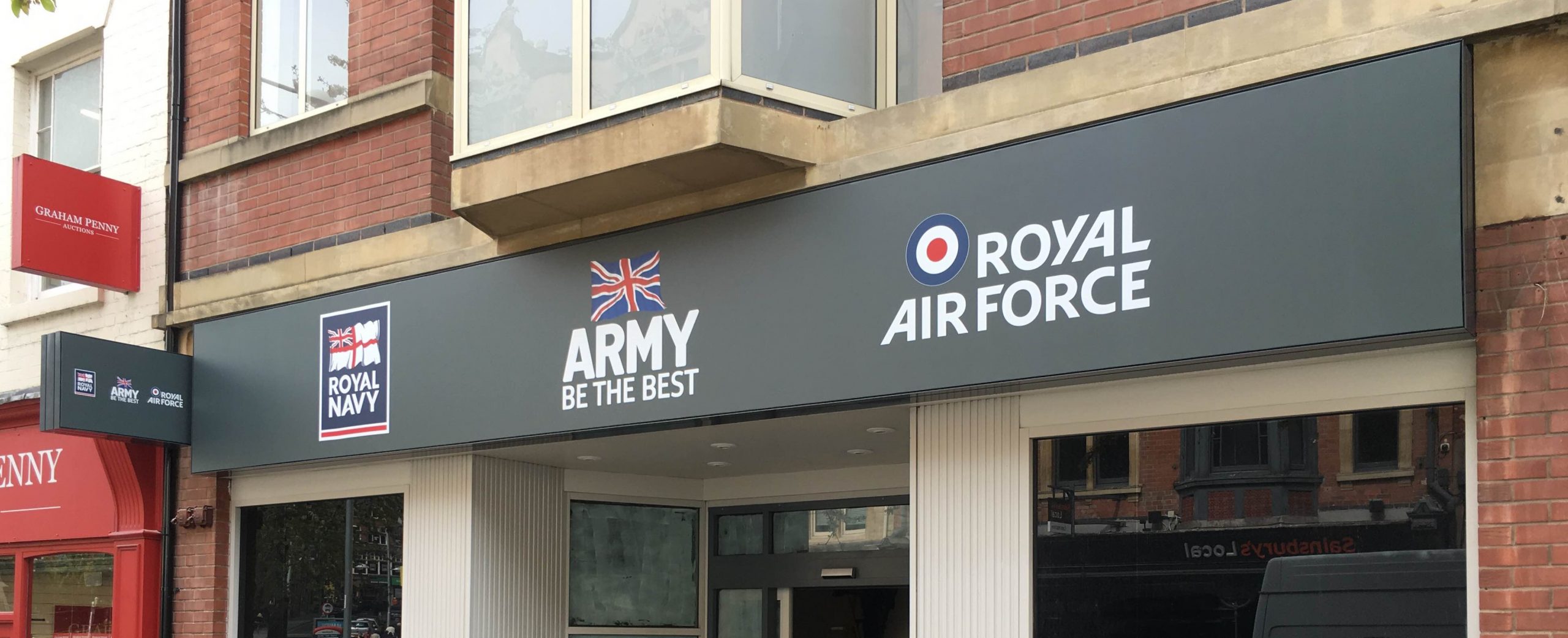 The Armed Forces Careers have recruitment offices in main cities throughout the UK (mainly High Street locations) – a proportion are sole occupied (Army recruitment) while the remainder deal with the recruitment processing for the Army as well as the Royal Navy and the Royal Airforce.
Through their facilities management company, Capita, we are engaged to provide signage services as and when a lease renewal is signed for each individual office. Because of this, it may have been many years since a recruitment office has had a refurbishment and any external signage is based in a previous standard.
Once SSL obtain notification of a new signage requirement, we will survey, provide a visual for approval and then manage the production and installation of the signage
The army recruitment offices signage has a black background while those office with all 3 armed forces recruitment a grey background
In the main, the external signage is based on an internally illuminated flex box specification though there may on occasion be a need to provide a more pragmatic solution due to the nature of the local environment
One such example is that of Bradford where we had to replace over 22 metres of powder coated aluminium fascia (a proportion of which was illuminated) in order to take into account various architectural features which meant we were unable to provide a flex box solution. Accurate measurements had to be taken at time of survey to capture the architectural anomalies in order to ensure the accurate production and enable an efficient, speedy and successful installation.
To date we have supplied signage for over 25 UK wide locations and continue to provide a comprehensive and fast response based service