KIA Motors
UK Signage Estate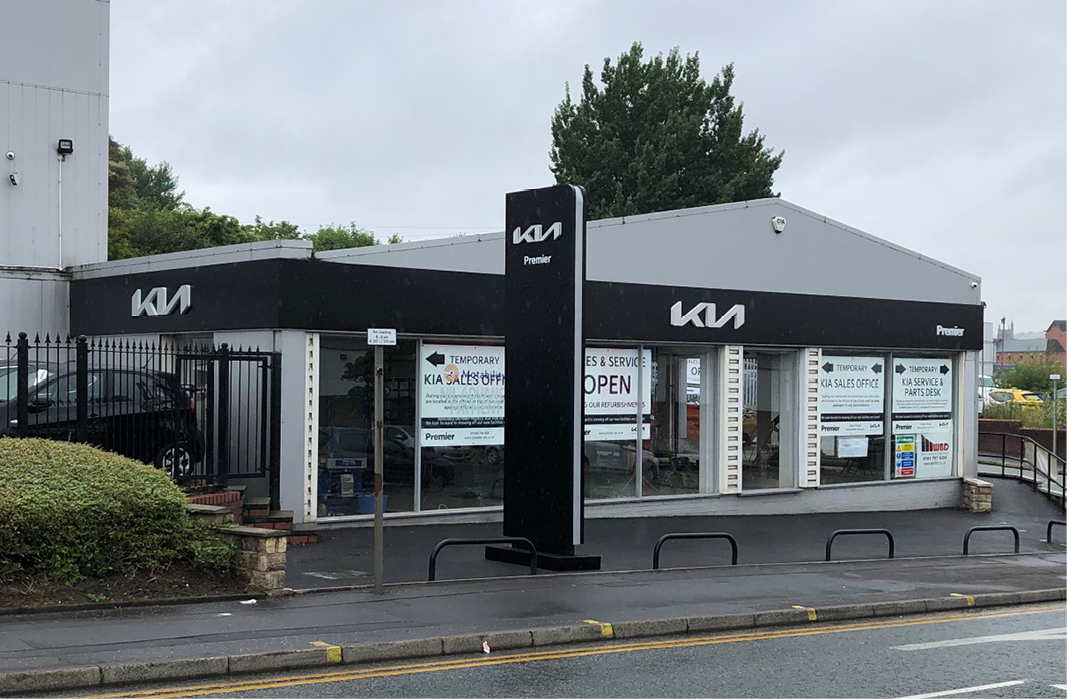 In 2011 Sign Specialists were approached by Kia to be involved as one of 5 interested parties in a tender for the supply of a wide range of signage across their UK estate. We have supplied project management, manufacture and install services ever since.
Signage includes fascias, totems, entrance statements, way finding and graphics.
Sign Specialists provide all aspects of project management service inclusive of but not limited to:-
Site survey
Scheme drawings
Planning applications
Planning appeals
Site surveys
Site meetings
Manufacture of signs
Installation of signs
Installation of concrete bases
Liaison with contractors
Sign off visits
Since 2011, Sign Specialists have led the way in supplying and delivering a number of successful roll out programs:-
2011 to 2012 – 150 sites rebranded with the new red Kia image.
2013 to 2016 – Many sites converted to red cube and a busy overall dealership launch programme.
2016 to 2017 – GWR project which involved the supply of bespoke signage to the largest Kia Dealer in Europe plus delivery of signage across the whole UK Kia dealership estate.
2018 – 17 New sites/revamps/relocations completed plus 50 sites where Sign Specialists changed the existing white logos to chrome across all signage types. SSL would adapt existing signage but if not supply new.
2019 – SSL have been made aware of 18 sites requiring re-brand plus 65 sites where we will be required to swap the white logos for the new chrome version.
We will continue to work closely with Kia to develop new product to maximise the brand and keep Kia recognised as a primary player within the UK automotive market.