Robins & Day Dealer Group
UK Rollout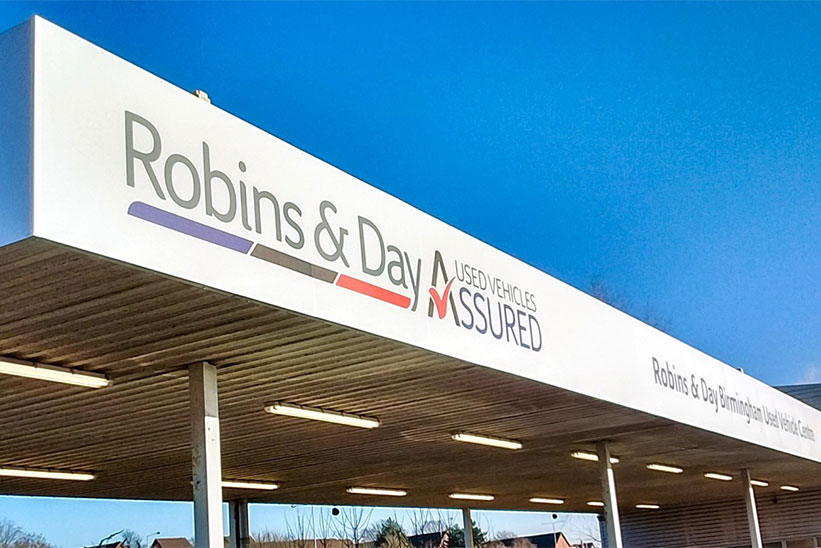 A few years ago Robins & Day approached Sign Specialists to assist with the installation of a roof top Citroen sign at a dealership in Coventry – a complex and difficult task due to the nature and location of the site. The job was completed successfully and can still be seen to this day.
Due to us being able to assist in this project (to the clients delight and full satisfaction) Sign Specialists Ltd were approached at the beginning of 2016 to carry out a UK wide roll out for secondary signage at various Robins & Day dealerships – these were located anywhere from Essex to London to Nottingham to Glasgow. All the showrooms had been recently refurbished with new primary branding but extra way finding was deemed vital in order to enhance and improve the customer journey.
It necessitated a site visit to each showroom to take the detail of requirement, liase with dealership managers to ascertain and capture what they needed, survey, create visuals and compile quotes for client approval and eventual sign off.
Signage included internal/external departmental tray panels, wayfinding, departmental vinyls, foamex panels and car park panels on posts – all of which made it easier for customers to identify where they needed to go to make use of the various on-site services in what are large and in some cases sprawling locations.
The roll out was completed to the clients full satisfaction – Sign Specialists were delighted to assist in a project which ran smoothly and efficiently with good standards of communication and understanding of requirement at all levels and at all times.