Bloc
Birmingham St Paul's Square
Gatwick Airport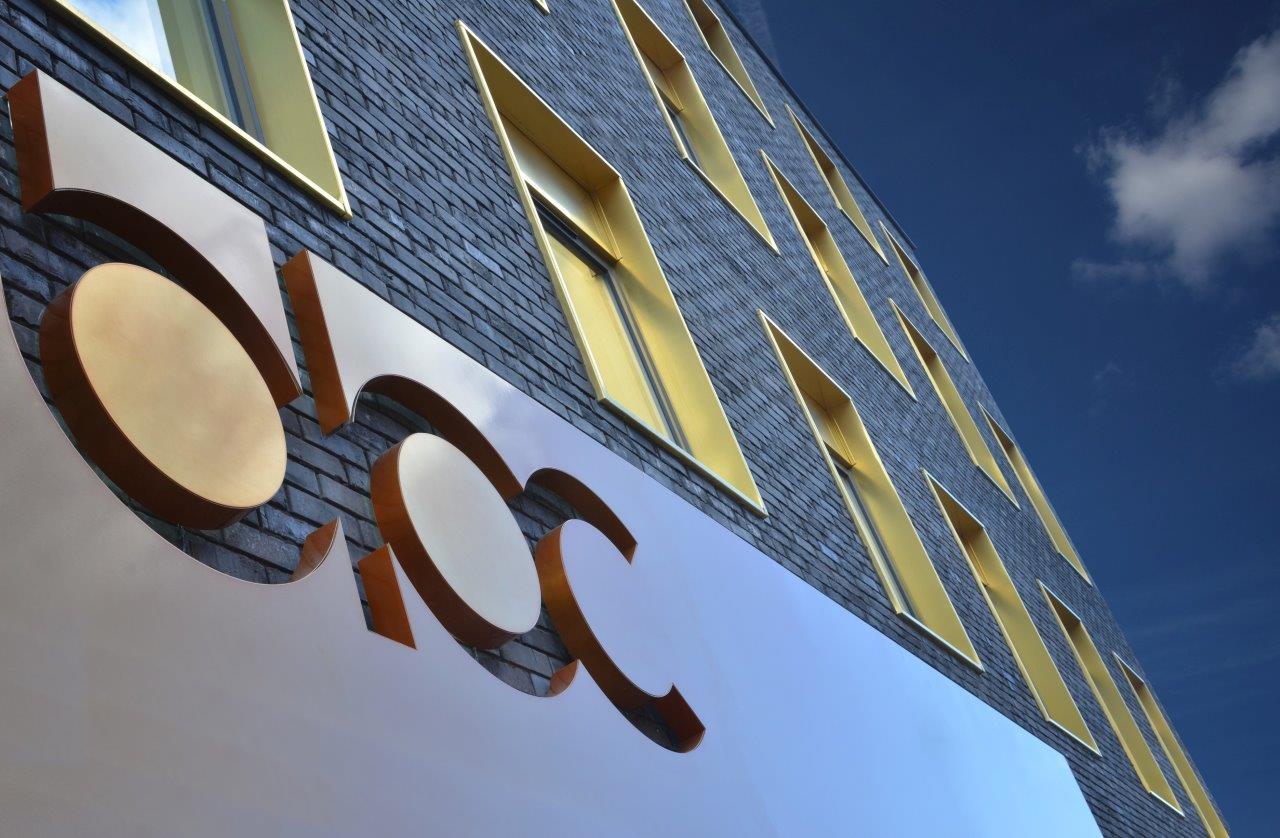 Our journey with Bloc Hotels started with their first development in St Paul's Square, which has become one of Birmingham's most desirable boutique destinations, boasting 73 rooms with innovative hi-tech features within an inspired and extremely stylish environment.
Their second location is Gatwick Airport and this site called for one of the largest most prominent flex face boxes that we've ever designed. Notched, rolled and fabricated into the distinctive 'bloc' brand, we had to consider how we could deliver hardware of such a size across some extremely challenging site conditions.
Located on top of the south terminal building itself, way beyond the reach of typical access equipment, we made use of two separate hoists to transport sections of the logo box across two roof levels.
From there, we used fixed scaffolding to re-build the sign that spans 10 meters in length. With the back box in place, we lifted, carried, unrolled, stretched and then tensioned the heat-welded PVC material across the entire front surface.
Gleaming bright gold in the sunlight and offset against black cladding, the effect is simply stunning. A sight that is clearly visible on approach to the Terminal by plane, by monorail or from the nearby dual carriageway.
Applying a 10 metre, self-adhesive vinyl version of the same logo to the opposite side of the plant room was a more straightforward task, as was installing two further halo-illuminated logos, measuring 3 metres each, to the end elevations.
'Bloc Gatwick' opened in Gatwick South Terminal during March 2014 with 245 rooms catering for holidaymakers and business travellers alike.
As their website states, any closer and you'd be on the runway.