Pitcher & Piano
Various Locations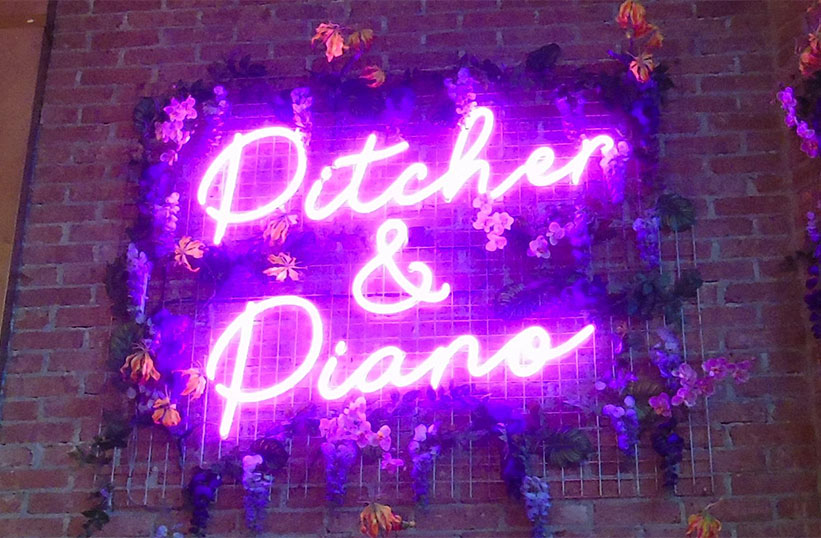 Sign Specialists' involvement with the supply of signage to Marstons Group and their various brands has spanned over many years.
Over that time, we have seen many changes in design and concepts that reflect the type of service and product they wish to source as well as the clientele they are seeking to attract.
One relatively recent example is the Pitcher & Piano brand – bars located throughout the UK in many of the major inner city centres and housed within an eclectic range of building design whose architecture will vary widely dependent on location.
Our task is to liaise with the client and produce designs which not only reflect the quality of the brand but are also sympathetic with the surroundings and differences in architecture types so that signage is visible but discrete when and where necessary.
When we are allocated a site, Sign Specialists are instructed to formulate solutions that marry both the clients expectations of concept with the practicalities of achieving the end result.
External signage can mean a variance in specification ranging from individual built up brass effect letters with halo illumination, to individual letters mounted to panels.
With the external signage being relatively straightforward – it is the internal signage where things get really interesting and require far more design lead solutions.
The recent emphasis has been on the '&' of the Pitch & Piano and we have developed a number of designs including light bulbs suspended from cable to make the shape as well as faux neon being a component part of a wreath.
Other typical example of signage we supply are menu cases, corten steel based signage to give a rustic feel as well as widow vinyls and internal wayfinding.
There are many other elements that are used including door signs and general wayfinding that ensure customers know where to go when they enter the establishment.
Our design skills have been put to good use over the years with our involvement in the brewery trade and the Pitch & Piano projects are a prime example of how our ideas manifest and evolve into reality.