Jaguar Land Rover
Working together for over 40 years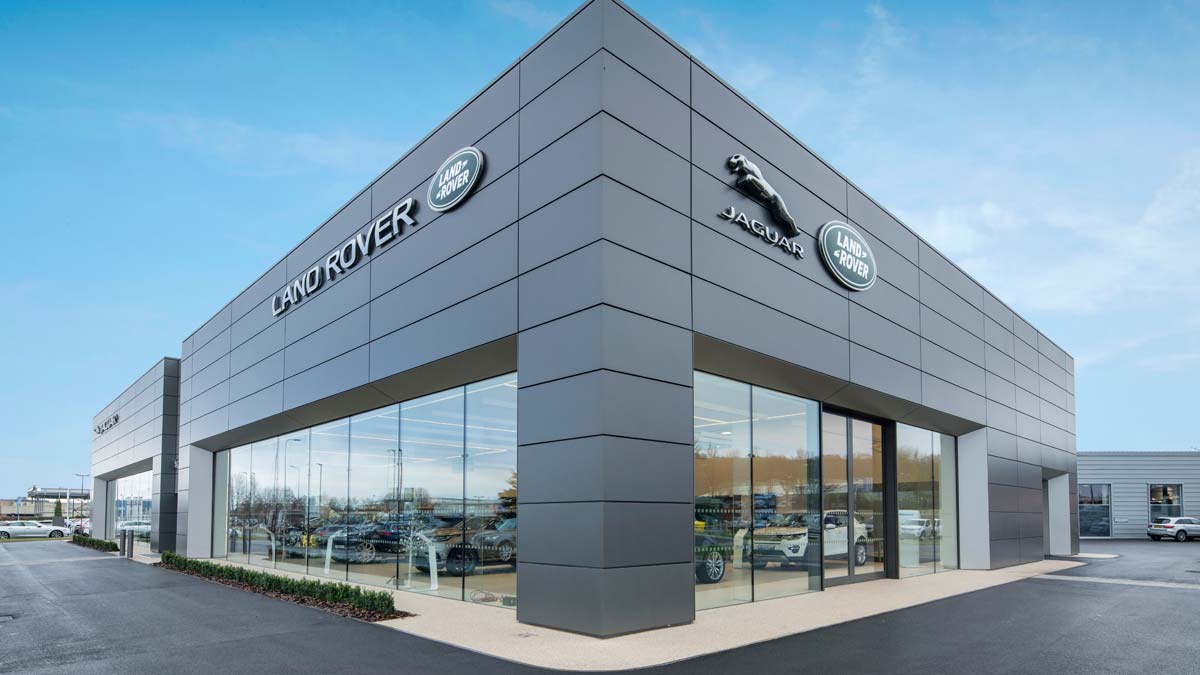 Sign Specialists have supplied signage services to Jaguar Land Rover for over 40 years.
Over this time we have seen many re-brands and evolvement of the branding elements into what we can see today.
Our supply includes totems, illuminated building letters and the Jaguar 'leaper' which can be seen adorning dealership elevation and the top of the totems.
The leaper and building letters are produced using mouldings which are manufactured in-house.
In addition, SSL also manufacture and supply way finding which includes car park signage and internal directional, all of which are produced to JLR's exacting standards.
Over recent years we have also started to supply signage on a global scale – services include the manufacture and export to signage to overseas territories.
This is organised by liaising with JLR and the dealership team as to what is required and by when. We supply a visual that follows JLR brand standards and specification which will then get signed off.
From there we enter production and all elements are exported in bulk to wherever they need to go.
SSL do not get involved in the installation of the signage – we deliver only (installation is pre-arranged by JLR direct on this basis).
However we do supply project management (for production and export) and design services to ensure that what is supplied follows all standards as set by JLR.