Matalan – Cladding
Quayside Development, Exeter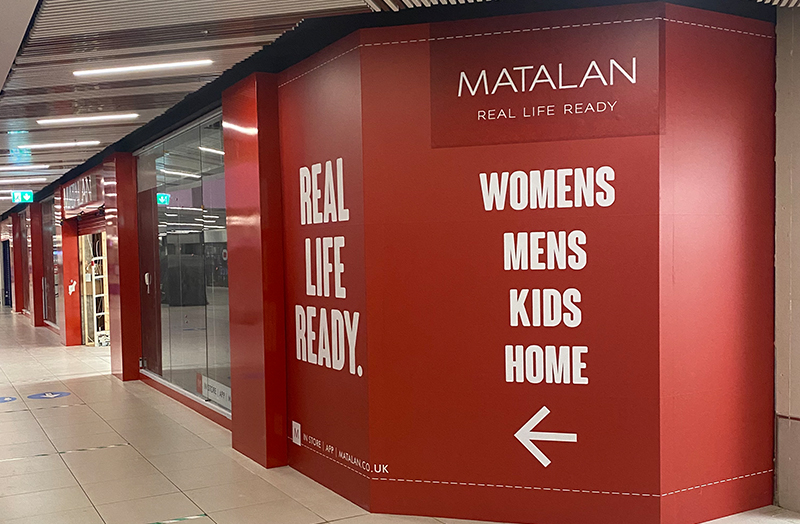 Sign Specialists Ltd were contracted to manufacture and install the cladding for Matalan.
Although The "Matalan" brand signage was made by others, we fabricated the red aluminium archway and the cladding around the columns and windows.
We can make any store front look more than just that. We can bring the whole shopping experience to life by adding cladding around a shop front and making sure a brand really stands out.